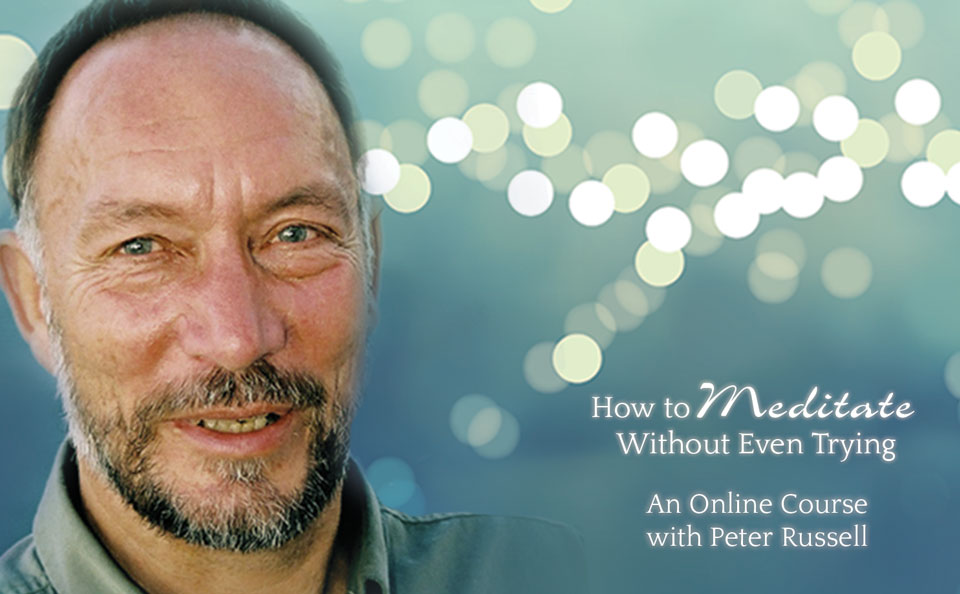 How to
Meditate
Without Even Trying

An Online Course
For both Beginners
and Experienced Meditators
Enroll in Course
This online course contains five lessons.
Each week you will receive an email with details of the latest lesson, and links to two audios.
The first audio will be an introduction giving background and basic instruction for that lesson.
The second audio will be a 15-minute guided meditation.
When you enroll you will receive a confirmation email with your username and password. If you do not receive this email, please check your spam filter or junk box.
Soon after, you will receive an email with details of the first lesson.
After completing the course you will have ongoing access to archives of all the lessons.
Payment handled by PayPal. They also take credit cards.
Pay What You Wish
I always find it hard to know how to charge for meditation. On the one hand, I'd like to give it away; on the other hand considerable time and cost has gone into creating this course, not to mention years of study and practice.
When I asked around, the general feeling was that $39 felt about right. But some thought $20 was more appropriate. Others pointed out that there are a number of online courses on similar topics and similar length priced nearer $100 or more.
In the end, I chose to let you pay what feels right to you. Whatever you give, big or small, will be received with gratitude.